Posted on
January 14th, 2014
by Anna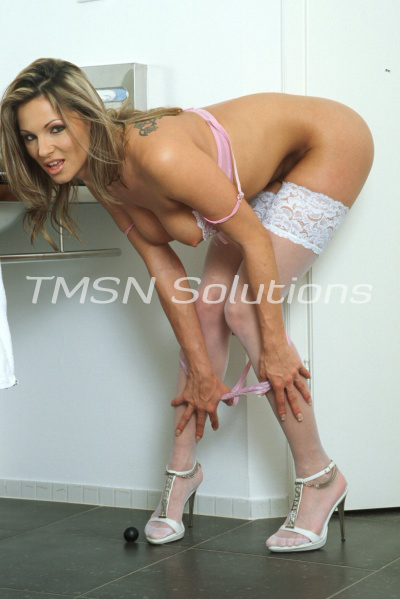 It started out so innocently, didn't it? You simply called me to discuss your blackmail fantasy and that's all it was.  The idea of having a beautiful, sexy, and perhaps even dangerous woman control your life by holding something incriminating or humiliating  over you was something that always made your heart beat faster.  Soon that anxiety became arousal and your mind raced to think of any and all information you could give me as you became weaker and your dick became harder. It became the ultimate power exchange.
In what seemed to be an instant, the fantasy has become a reality and you've never been so afraid of losing everything you've worked so hard for.  I keep demanding more and more and the irony is that the more I demand, the more I hold over youand it's become a huge bottomless pit of desperate anticipation of what I'm going to ask of you next. Not only do I have financial control over you, I may also ask you to do things you never believed you would ever be capable of doing.  Dark, erotic, taboo tasks that I will come up with if for no other reason than I find it entertaining.
You are sweating and your hard cock is throbbing and you have no choice but to call me. Is this blackmail just a fantasy?
Anna
866-514-4715
http://www.tlcphonesex.com/anna.html
http://www.sinfullysexyphonesex.com/anna.html
Filed under: domination phonesex, erotic phone sex, extreme phone sex, femme domme phone sex, fetish phonesex, kinky phone sex, mind control phonesex, no taboo, phone sex, phonesex